Monthly newsletter highlighting achievements!!
July 2020 Newsletter
Dear Inspiring Together families & supporters,

Hope everyone is staying safe & healthy! The Covid-19 pandemic has upended daily lives of people around the world. It has altered all our plans for sports camps and and other contact activities. So we have changed our focus to online tutoring for rest of the 2020.

Since many schools are going online for the new school year it will give us more opportunities for our tutoring sessions. More students will be used to doing school online so the sessions will run more smoothly. There will also be a larger need for help due to the fact that schools are closed which means that the students can't ask their teachers for help.

Hopefully we will restart our sports and other in person activities in 2021.

Getting ready for the Fall Semester!

It's time for the fall semester! We have started preparing for it by sending out flyers and marketing on social media to recruit people to tutor foster children. We are extremely encouraged from the response of tutors and parents at the end of the spring semester. Below are a couple of feedback we received from CASA and a foster parent. To prepare for the fall semester, we have finalized the training guide to train the new tutors for the upcoming season. This training guide explains everything, from how to schedule you tutoring session to finding the curriculum and how to use it.

We have also finalized the math and ELA curriculum from 1st grade to 8th grade. It is a ten week curriculum which will assist the tutor in helping the student. The curriculum is easy to understand and it is helpful because we have created a timeline that divides the units into sections by weeks.

We are reaching out to all the foster homes and our sponsors to see if they'll come back in the fall, and asking for them to sign up.
We are so excited to start this new season in the fall!

Testimonial from CASA
"As a volunteer child advocate, I have seen the tremendous impact that one-on-one tutoring has on students whose home lives have become unstable. In the wake of at-home learning orders, Inspiring Together created an individualized learning environment for one of the children whom I advocate for. The educational structure fostered by Inspiring Together allowed this high school student to finish the school year strong – improving his grades and gaining greater understanding of core subjects. " – Kim Sherman, CASA of Forsyth County

Testimonial from foster parents.
"Kamal is always prepared and always working with me on my child's educational goals as well updating me on his progress after each session. He incorporates my feedback into the lesson and as a result John has grown in his confidence and skill in math. He has patience and a calm speaking voice. This really helps John as he gets easily frustrated if he doesn't know a math answer or if he feels that someone is frustrated or upset with him. Thank you Kamal and good luck in your studies. I hope John works with him again in the future. I am very impressed by his professionalism, kindness and dedication."
A foster parent..

Working with other organizations
Inspiring Together is working with an organization called Allied Hope which is placed in Pennsylvania. Allied Hope is a non-profit organization like IT which raises money to provide to their local food banks and they also host fun online classes. We are working with them to create an online program which will take place at the end of August.

We will be organizing online activities like arts and crafts, fun games, and performing arts. Our motive for this program is so that we can have some fun thing to do online besides tutoring. This will allow us to be a great publicity for us as well as Allied Hope.
Humanitarian assistance for children in Yemen

What is going on?
Currently, over 80% of the population and 12 million children are in need of humanitarian assistance in Yemen. This is due to the ongoing civil war, food and water shortages, lack of sanitation, and lack of education. This "perfect storm" of conflicts led to Yemen being labeled as the largest humanitarian crisis in the world.

How is this affecting Children?
Children across Yemen are dying at a higher rate then the rest of the world. Not only are the innocent youth dying due to side effects of war, children in Yemen are dying due to a preventable lack of resources and sanitation. Yemen has a relatively low 1600 cases of Covid-19 yet an astounding 500 deaths. The virus has increased the number of children out of school from 15% to nearly 75%. This has led to a sharp increase in malnourishment due to many children receiving their only meals at school.

What can we do to help?
To help, you can learn about what is happening, spread the message, or take action at https://www.unicef.org/take-action.

Monthly Highlights


Volunteer of Month

Aashwin Sharma Lets congratulate Aashwin for being named as volunteer of the month for the month of July. Aashwin Sharma is longtime member at Inspiring Together who has been volunteering since many of the first sports camps.
He enjoys filmmaking, journalism, writing, and design. He uses his skills to further inspiring together's initiative through promotional videos, tutoring, marketing, and planning.

THANK YOU FOR YOUR SUPPORT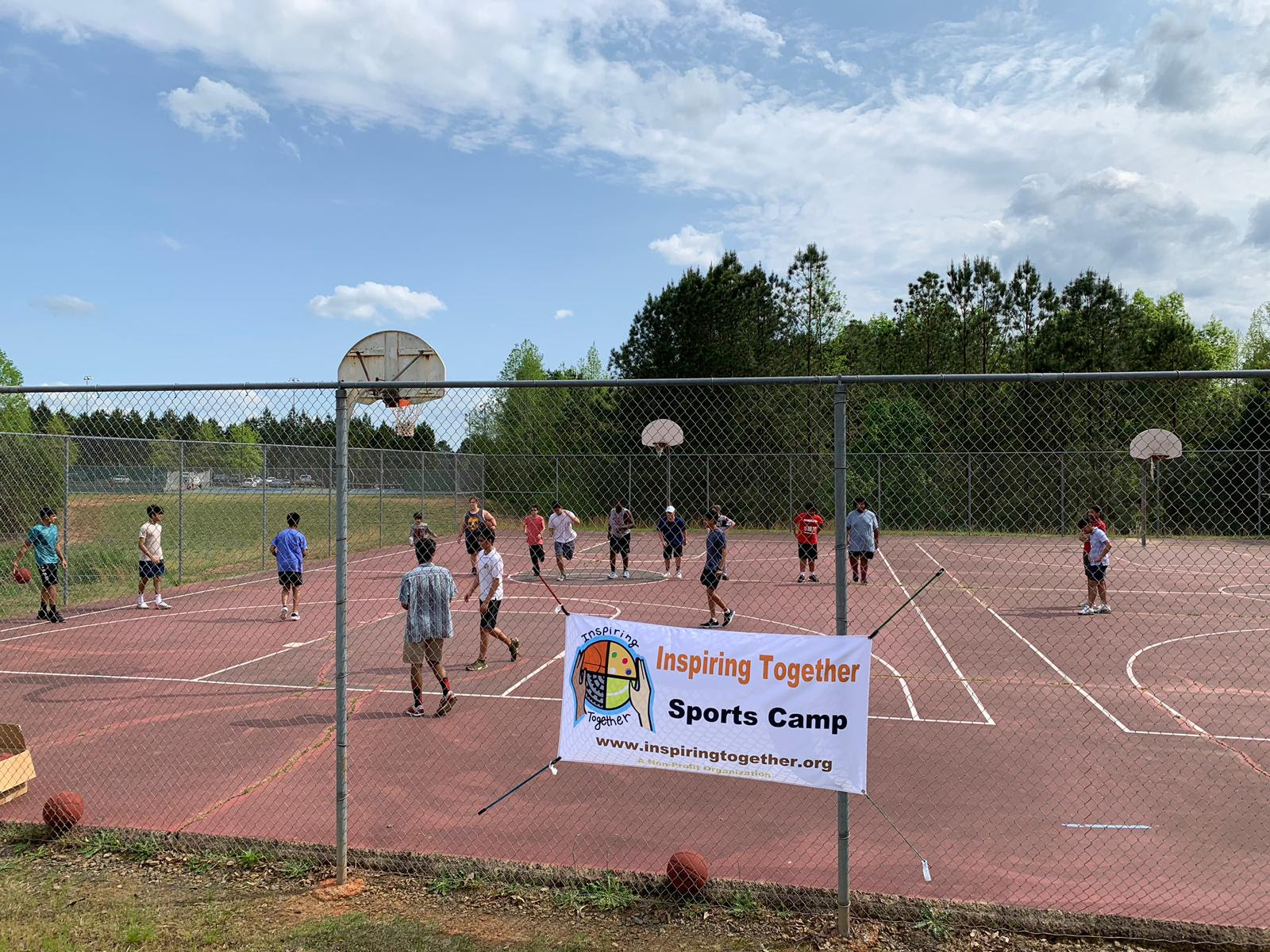 The foster youth we serve feel comfort, warmth, and most importantly LOVED- because of you! We are working hard this summer to improve the tutoring experience for tutors as well as students.
This coming fall we will offer weekly lesson plans and extensive training and support will be put in place for tutors and foster families.

Donate Now!

About Inspiring Together Inspiring Together Inc. is a 501(c)(3) organization in the state of Georgia that was founded in 2018 to provide extra-curricular opportunities for young people placed in foster care or from low-income families. Our goal is to give these disadvantaged youth, important enrichment activities, that because of family or financial circumstances, they otherwise could not take part in. We also want to provide them with a sense of community and belonging, since young people in these situations often do not have the family support that so many of us are blessed with.