Monthly newsletter highlighting achievements!!
August 2020 Newsletter
Dear Inspiring Together families & supporters,

It's time for the fall semester! We are so excited to start our tutoring season starting September 10th! We can't wait to reconnect with our students again! Our program is still open to receiving more students, so sign up now before all the spots fill up! We are open to all eligible students, kids from kindergarten to eight grade are all welcome to join! Tutoring Signup!

Volunteering opportunity! Did you know that there are close to 437,000 children in the foster care system in the US? Inspiring together is making a small difference by volunteering to help foster youth. Watch our video to hear straight from our volunteers, on what we do.
click here to join

Monthly Highlights New leadership team for 2021
We had our election for the 2021 president this month. Savnee Puranik is elected as a president of Inspiring Together for 2021. Savnee will focus on growth of organization through partnership to reach out to more foster children. We also have our leadership team selected for 2021.
Siddhi Nadkarni will be VP for marketing and will be responsible for marketing activities to reach out to wider audience through social media and other channels
Eeshan Mirajkar will be VP of tutor on-boarding, and will be responsible for training the tutors and on boarding them.
Mallika Kulkarni will VP of operations and will be responsible for managing all the curriculum and lesson plans
Soham Rane will be VP of student on-boarding and will be responsible for on boarding foster youth into our online tutoring system. 

Congratulations to all of our leadership team for their new role and wish all the best to them in the upcoming year!

Vision of our new elected president


"As President, I would like to build onto the strong foundation laid out by last year's leadership team. I have been working on expanding the reach of our organization into other states and collaborating with other similar organizations to reach more foster children and make a bigger impact on their lives. Even after in-person activities start back up, I would like to continue to host regular online activities and tutoring for foster students who live farther away. I'm looking forward to another great year with the Inspiring Together team!"

– Savnee Puranik

Welcome our new member volunteers!

We welcome our new member volunteers Ira Samant and Kedar Desai to Inspiring Together team. Ira is sophomore at Cox mill high school in North Carolina. Ira plays basketball and part of her high school team and is excited to join Inspiring together to tutor foster kids!
Kedar is freshman at South Forsyth high school and plays basketball and tennis. He is excited to coach during one of our sports camps, once outside activities restart. He is also eager to start tutoring and be part of the Inspiring Together team!.



Volunteer of Month
Tej Shidhaye Let's Congratulate Tej for being named as volunteer of the month for the month of August. Tej Shidhaye is a co-founder or Inspiring Together, and he is currently the student president. Tej headed the successful online tutoring program as well as many other camps and initiatives. He enjoys biological research, playing tennis, music, cooking, and reading. Tej has developed valuable leadership skills through Inspiring Together, and he uses them to lead the organization into a brighter future!

  THANK YOU FOR YOUR SUPPORT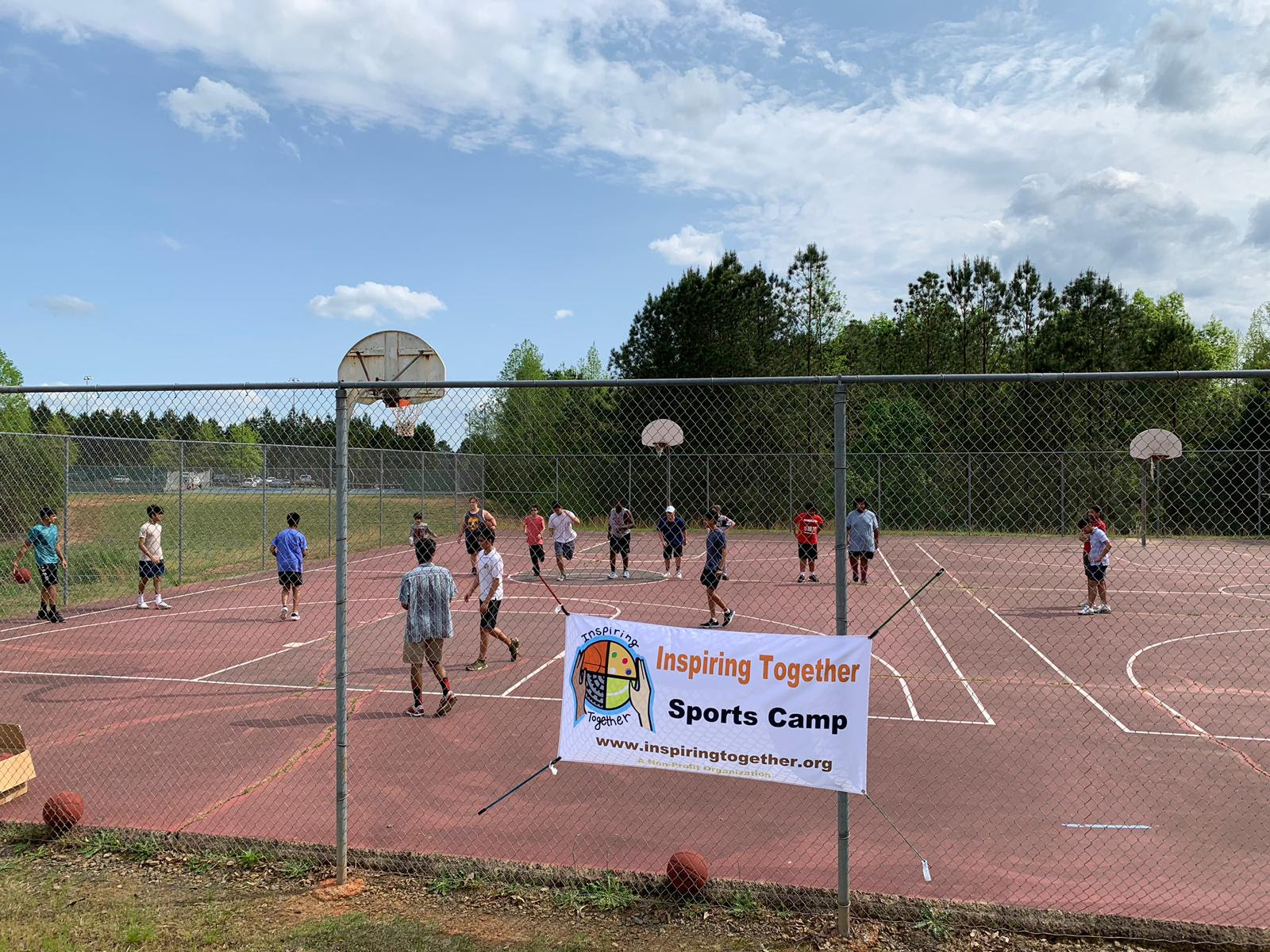 The foster youth we serve feel comfort, warmth, and most importantly LOVED- because of you! We are working hard this summer to improve the tutoring experience for tutors as well as students.

This coming fall we will offer weekly lesson plans and extensive training and support will be put in place for tutors and foster families.  Donate Now!

About Inspiring Together Inspiring Together Inc. is a 501(c)(3) organization in the state of Georgia that was founded in 2018 to provide extra-curricular opportunities for young people placed in foster care or from low-income families. Our goal is to give these disadvantaged youth, important enrichment activities, that because of family or financial circumstances, they otherwise could not take part in. We also want to provide them with a sense of community and belonging, since young people in these situations often do not have the family support that so many of us are blessed with.  Instagram